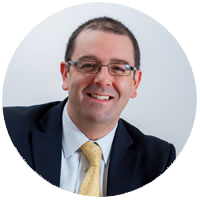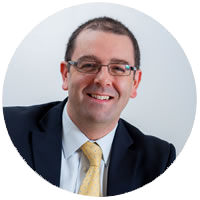 Director
Mark is a Solicitor who has practised in the field of Personal Injury Law for over 25 years. He practises both individually and, as a Director of the Company since 2005 manages a team of dedicated Solicitors and Paralegals.
Having spent a number of years representing Trades Unions and Employment Federations, he developed specialism in Industrial accidents and in particular in the field of Insidious Respiratory Disease such as Mesothelioma, Lung cancer and Asbestosis, regularly dealing with cases of complexity and high value. Mark also deals with Public liability and Road Traffic Accidents involving serious injury.
Mark also deals with claims involving Product Liability and is one of the lead Solicitors pursuing DePuy in respect of the ASR Metal on Metal Hip Replacement Litigation and a member of the National Steering Group contributing to ASR generic investigation, holding a similar role in respect of the Pinnacle Ultamet and Zimmer Durom Group Litigations.
Mark and his team also assisted in the establishment and successful conclusion of a negotiated settlement process against a major Orthopaedic Manufacturer for a number of clients and in the Corin Cormet Group Litigation which reached a negotiated conclusion.
Mark and his team continue to represent a large number of clients affected by PIP Breast Implants.
Outside of work Mark is married with three children and lives near Wetherby. A Keen cyclist he spends his free time riding in the beautiful Yorkshire countryside and whenever he can, the high mountains of France.
Director
Howard joined Corries in 2003. He is the Manager of our Asbestos Disease Team and was made a Director in 2016.
Howard had previously worked for 13 years in the law defending asbestos and other cases. He brings his balanced expertise to help his clients and for those of the firm looking for a different perspective
Away from the office Howard is a keen writer and supporter of Doncaster Rovers and contributes to their award winning fanzine.
Litigation Executive
Maria has 16 years' experience which began with working in the Corries Road Traffic Accident team.
Maria now specialises in Asbestos claims and cases of clinical negligence as a result of negligent eye surgery or laser treatment. Maria prides herself on her clear advice to clients and willingness to listen.
In her spare time Maria loves spending time with her daughter and is a keen runner.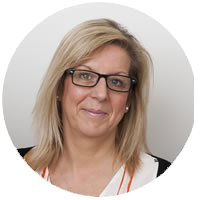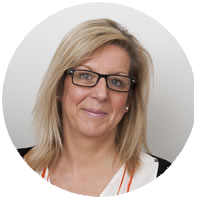 Assistant & File Manager
Sarah joined Corries in 2005. She has over 28 years' experience in the legal profession and has undertaken a wide variety of work.
Sarah is a File Manager / Assistant for the Asbestos team and makes sure we keep our Clients up to date. She also deals with Probate matters. Sarah prides herself on being a very keen listener and to help people with their claims.
When not at work Sarah loves socialising and enjoys live music of various types.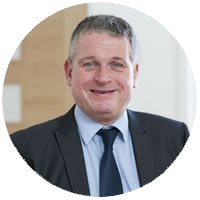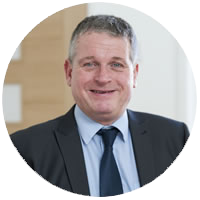 Work Pension Claim Technician
Dave is a member of the Work Pensions Claims team. He works on a broad range of mis selling and pension claims involving negligence issues.
Dave has worked in insurance connected industries for 31 years. For the last 23 years he worked in Road traffic claims. Dave joined us in 2015.
Dave loves the great outdoors and is keen hiker and gardener.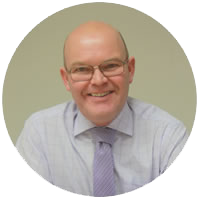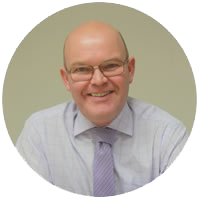 Work Pension Claim Technician
Mark has over 20 years' experience dealing with injury claims specialising in Criminal injury and Personal Injury.
Mark has been in the Pensions team since early 2016 and works to achieve settlements for clients who have been wrongly advised to transfer their pensions.
Outside of work, Mark is married and has 2 sons with whom he shares his passion for sport.
RTA Team Manager
Richard is one or our Road Traffic Claims Team Managers. He works on complex road traffic claims and has built a nationwide reputation in Credit Hire and Private Hire claims.
Richard has spent 18 years in the claims industry and campaigns for fair compensation for accident victims.
Out of the office Richard enjoys spending time with his two daughters and is a keen Everton fan.
Solicitor
Tracy has been with Corries since 2003 and is very proud to be the manager of our Corries for Women department.
As part of her management of the team, Tracy feels it is important that her own caseload reflects the different areas that Corries for Women deal with. She handles a variety of Clinical Negligence, Personal Injury and Product Liability claims. Tracy's Product Liability work mostly involves acting for Clients who have been fitted with PIP breast implants and metal on metal hip replacements.
Tracy might have a lot on her hands at work but it's nothing compared to looking after her two teenage children!

£28,000 - Asbestos Claim
Gloria Langton
"I don't think I could have coped without you and your professionalism especially on the day of the final inquest which was particularly harrowing for me. Your kindness and patience towards my father whilst he was ill was also very much appreciated.  I have and will continue to recommend you to friends, colleagues and family for your services."
£55,000 - Asbestos Claim
Charles & Ann Parker, Bracknell.
"Ann and I want to thank you very much for all your hard work in the successful conclusion of my case. It has been a great pleasure, once again thank you for everything"
£1,024 - Road Accident Claim
Pamela Tegg, Southampton.
"I thank you most sincerely for all the effort you put in on my behalf. I hope your employers are proud of the fact you work so efficiently and to such high standards."
£19,000 - Pension Claim
Ms Meakin
"I am very happy that this claim is now finally settled and thank you so much for the service you provided. It was exemplary. And you have been most patient with my numerous phone calls."
£130,000 - Asbestos Claim
June Abbott, York.
"Thank you for handling Peters claim and getting settlement."
£9,000 - Work Accident Claim
Keith Aston, Bristol.
"Thank you for the cheque for £9,000 in settlement of my claim. Fingers crossed there will not be any further accidents; however I would like to thank you for the professional manner you dealt with my accident claim. The most important part of a solicitors job is communication and I must thank you for the way you kept me updated on what was going on."
Industrial Disease Claim
Ben Roalfe.
"I would like to express my gratitude to you personally and also your team and company for achieving such brilliant results on my behalf."
Industrial Disease Claim
Ian Lawson.
"Just to update you. The cheque has arrived. Many thanks for all the hard work you put in to bring things to a positive conclusion. It was refreshingly straight forward and easy to work with you during a challenging time for us all. Thanks for your empathy, help and support."
Asbestos Claim
Sue & Roy.
"I have to say the service provided by you was excellent, being able to keep in contact and have that professional support is not something we often see and from my experience not a service provided by all solicitors. The last 12 months have been difficult but having your support has made the journey easier. Please pass on our thanks to Howard."
Pension Claim
Graeme.
"Thanks again for all your efforts and I am sure you will realise from my reaction how happy my family are with this fantastic outcome. Your service has been fantastic from start to finish"
Silicosis Claim
Tony.
"Thanks to you and your staff for all your work and time you have given my case. Thank you for your service and I would recommend your company to anyone who asked."
Corries Solicitors Ltd, Melroses Yard, Walmgate, York, YO1 9XF. Registered number: 5517012. Corries Solicitors Ltd is authorised and regulated by the Solicitors Regulation Authority under number: 424101.