Yorks Leading Personal Injury Lawyers
Helping the people of York and surrounding areas for over 25 years.

Corries - In The Community
As a local business, Corries are keen to support the surrounding community and charities.
We regularly support local charities such as York Against Cancer. Corries director Howard Bonnett has run and raised monies in 2019 and 2022 in the annual 10 k York Run and raised money for this great local charity. here are some other exmaples of charity work we have been involved in.
---

Action Mesothelioma Day
Corries have been actively supporting Mesothelioma UK for Action Mesothelioma Day 2019 on Friday 5th July 2019.
We have written a series of informative articles to help asbestos sufferers this week.
On 5th July 2019 Corries had a dress down day and bake goods sale. We are still counting the proceeds and will be making a donation to Mesothelioma UK very soon. For details of the great work the Charity does then follow this link https://www.mesothelioma.uk.com/
---

A Message of support to Bradley Lowery and his family
The staff at Corries want to send a heartfelt message of love to Bradley Lowery and his family as he bravely fights against NeuroBlastoma.
Bradley was diagnosed and suffered with the condition in 2013. Following a period of remission the condition has come back.
Bradley's wish is to get as many Christmas card sent to him as possible.
Corries' staff have gathered over 200 cards and we have posted them today to Bradley and his family.
Over 200 cards are being sent, of which many have been written by local children.
Bradley's brave fight continues. We wish him and his family a fantastic Christmas and all the best for the future.
You can donate to help with his treatment costs using this link;
www.facebook.com/BradleyLowerysFightAgainstNeuroblastoma/
---

Corries support National Christmas Jumper day
Corries are proud to be involved in National Christmas Jumper Day.
The day is to raise money for "Save the Children" and to "Wear a woolly and save lives".
Some of our staff were really embracing the festive spirit.
---

Corries Christmas Food Donation
Corries are pleased to support the Trussell Trust this Christmas.
We have had a collection and today delivered a donation to the local food bank in York.
Corries' staff contributed this donation.  One staff member, Paralegal Amanda Butler, who co ordinated the collection said:-
" For the sake of a few minutes and a little thought you can really help someone this Christmas. I am really pleased our staff have been so generous for this worthy cause"
If you would like to help the Trussell trust now or in the future then use the following link:
https://www.trusselltrust.org/get-involved/ways-to-give/
---

Corries support Minster FM toy appeal
Corries are proud to support the Minster FM toy appeal.
Corries Paralegal Amanda Butler, who coordinated the contribution to the appeal said:-
"As lawyers we spend our time trying our best to help those who have suffered due to no fault of their own. During this festive season it is important to help those less fortunate to have a good time. I am really pleased to have co ordinated this collection at Corries and our staff have been generous as ever."
---

Corries applaud Doncaster Rovers fanzine success
Corries are pleased to share the good news that the Doncaster Rovers fanzine "popular Stand" has won the Football Supporters Federation award for "Fanzine of the Year"
Corries Director Howard Bonnett is a Doncaster Rovers fan and writes for and sells the fanzine outside Doncaster Rovers Keepmoat Stadium.
He said:
"I am absolutely delighted that the fanzine has been nationally recognised. The editor Glen Wilson puts his heart and soul into the fanzine. Glen and the other writers continuously help produce a fanzine of a great standard.
The proceeds raised by the fanzine are all put into local charities and to try and make a difference locally. I am very proud to be associated with the fanzine. To see that it has been nationally recognised is the icing on the cake"
---

Corries Dress Down day for Amnesty International
On the day of their Christmas party Corries arranged for a Dress Down day.
We got into the spirit of things and we were able to raise some money for Amnesty International.
Here are some photos of the Corries team.
If you would like to contribute to Amnesty International then try this link https://www.amnesty.org/en/
---

Half Marathon Achievement for Corries lawyer
Corries Solicitors Ltd lawyer Maria McMurray is celebrating after successfully completing the Royal Parks half marathon in London on Sunday 9th October 2016.
Maria, part of the Corries Specialist Asbestos Compensation team, ran the Royal Parks half marathon with her brother. The route started and finished in Hyde Park and took her through four Royal Parks and past Buckingham Palace and Big Ben.
This was Maria's first half marathon and she raised £750 for Macmillan Cancer Support.
When she got her breath back Maria commented;
"This was my first half marathon. I agreed to try it following a chat with my brother. My training went well and whilst I am a bit sore I am so pleased to have been able to raise monies for such an important cause. I would like to thank my friends and sponsors for their generosity"
Maria's Manager, Howard Bonnett, Director of Corries added:
"Maria prides herself on going the extra mile for her clients. We are really proud of her that she has gone the extra mile for such a fantastic charity"
---

London to Paris bike ride for IT Manager – September 2016
Congratulations to James, our IT Manager who has raised over £2,000 for the Rotherham Hospice.
Along with five other cyclists, he made it all the way from London to Paris to raise nearly £12,000 and counting for the town's hospice.
They pedalled for over 300 miles through British and French towns and countryside to a victor's welcome at the Eiffel Tower four days after a French-themed send-off at the hospice on Broom Road, Rotherham.
James commented:-
"We were all very proud to be raising money for the hospice in its 20th anniversary year and we all pay tribute to the hard work that the hospice staff do and continue to do on a day to day basis."
---

Corries raise fund in Race for Life – June 2016
A huge well done to the Corries Angels who completed the Cancer Research York Pretty Muddy on Saturday . A fantastic time was had by all. They have so far raised £566 and are still accepting donations.
We think that they have got all of the mud off.
---

Corries sponsor successful charity ball
Corries are proud to have sponsored a Charity Mesothelioma Ball for the third year running. The ball, held on 5th April at Drax Sports and Social Club raised a massive £11,000 for Mesothelioma UK.
The ball was organised by Amanda Miller, Fran Milner and Rachel Thackray who lost their fathers to this asbestos cancer.
The two previous balls in 2012 and 2013 raised £4,500 and £7,500, so this ball along with other charity work the ladies have done has raised about £25,000.
The ball was attended by BAFTA nominated and ex Eastenders actress Kierston Wareing who is a patron of Mesothelioma UK and who lost her mother to this condition.
Corries Solicitor Howard Bonnett who attended and helped the organisers said:
"It has been a real privilege to help Amanda Fran and Rachel with the ball. To raise such a fantastic amount for this great charity is an inspiration to us all"
---

Corries support and sponsor the second Forget Me Not Ball
Corries Solicitors were proud to Sponsor and support the Second Forget ME Not Ball held on 18th May 2013 at Drax Social Club.
This was the second ball supported by our firm to raise vital funds for the charity Mesothelioma UK. There were 200 people in attendance who had a great night with a live band, charity raffle and auction. The event raised £7,500 which beat last years sum of £4,500.
The organisers Fran Milner and Amanda Miller met in Amanda's hair salon and discovered that both of their fathers both had been diagnosed with Mesothelioma. Fran's father died two and a half years ago. Amanda's father has the condition. They have been determined to raise the profile of Mesothelioma and help other victims.
The pair are also helping other families with charity events.
Corries are keen to help those suffering with Asbestos disease.
Howard Bonnett, Solicitor at Corries said "The ladies organised a fantastic night which was enjoyed by everyone. It was a privilege to help and support the event."
---
Yorkshire Air Ambulance
Corries are proud to be sponsors of the Air Ambulance Service, an organisation that provides invaluable help and resources to our existing national emergency and rescue services.
With the ability to access remote and inhospitable areas, the Air Ambulance Service is heavily relied upon to rescue people in unique and, very often, dangerous situations.
The Air Ambulance Service is a registered charity and Corries have always admired their commitment and courage. We urge everyone to support them and help keep this vitally important emergency service in operation.
Home Visits | No Win - No Fee

"You Can Count On Corries"
Yorks Leading Personal Injury Lawyers
Helping the people of York and surrounding areas for over 25 years.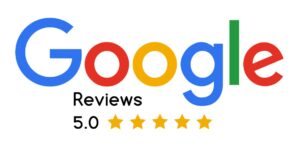 Over £300 Million Recovered In Compensation
£28,000 - Asbestos Claim
Gloria Langton, Thirsk.
"I don't think I could have coped without you and your professionalism especially on the day of the final inquest which was particularly harrowing for me. Your kindness and patience towards my father, whilst he was ill, was also very much appreciated. I have and will continue to recommend you to friends, colleagues and family for your services."
£11,240 - Road Accident Claim
Mr Cawthon, Copmanthorpe.
"I thank you most sincerely for all the effort you put in on my behalf. I hope your employers are proud of the fact you work so efficiently and to such high standards."
£19,000 - Pension Claim
Ms Meakin
"I am very happy that this claim is now finally settled and thank you so much for the service you provided. It was exemplary. And you have been most patient with my numerous phone calls."
£130,000 - Asbestos Claim
June Abbott, York.
"Thank you for handling Peters claim and getting settlement."
£19,000 - Work Accident Claim
Kevin Ashton, Huntington.
"Thank you for the cheque for £19,000 in settlement of my claim. Fingers crossed there will not be any further accidents; however I would like to thank you for the professional manner in which you dealt with my accident claim. The most important part of a solicitor's job is communication and I must thank you for the way you kept me updated on what was going on."
Industrial Disease Claim
Ian Lawson.
"Just to update you. The cheque has arrived. Many thanks for all the hard work you put in to bring things to a positive conclusion. It was refreshingly straight forward and easy to work with you during a challenging time for us all. Thanks for your empathy, help and support."
Asbestos Claim
Sue & Roy.
"I have to say the service provided by you was excellent, being able to keep in contact and have that professional support is not something we often see and from my experience not a service provided by all solicitors. The last 12 months have been difficult but having your support has made the journey easier. Please pass on our thanks to Howard."
Road Accident Claim
Lori & James.
"Thanks to you and your staff for all your work and time you have given our case. Thank you for your service and I would recommend your company to anyone who asked."
Pension Claim
Graeme.
"Thanks again for all your efforts and I am sure you will realise from my reaction how happy my family are with this fantastic outcome. Your service has been fantastic from start to finish"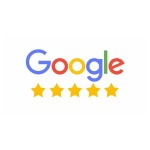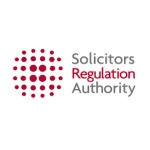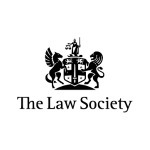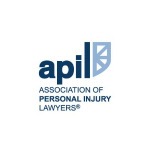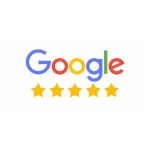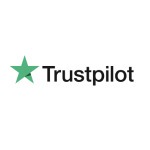 Stay up to date
Join Our Newsletter

Melroses Yard
Walmgate
York
North Yorkshire
YO1 9XF
Corries Solicitors Ltd, Melroses Yard, Walmgate, York, YO1 9XF. Registered number: 5517012. Corries Solicitors Ltd is authorised and regulated by the Solicitors Regulation Authority under number: 424101.