Yorks Leading Personal Injury Lawyers
Helping the people of York and surrounding areas for over 25 years.
No Win No Fee Compensation Claims
What is No Win No Fee?
Lots of solicitors talk about 'No Win No Fee' in Personal Injury cases and at Corries, that's exactly what we mean. There is no catch, if you don't win, you don't pay.
A No Win No Fee agreement is an agreement between us as your solicitor and you as our client, and we will not charge you for our work unless we are successful.
So, you only ever pay anything if your No Win No Fee claim is successful. If the worst happens and you are not successful, you won't have to pay any legal fees – either to us or the third party (the opponent).
What types of claim can be funded by a No Win No Fee agreement?
To ensure readily available access to justice and compensation for all, especially those who do not have the disposable income to privately fund what can be an expensive legal process, most claims can be pursued under a No Win No Fee agreement. Some examples of claims which can be funded in this manner are:
Industrial Injuries;

Asbestos related conditions;

Noise Induced Hearing Loss claims;

Medical and clinical negligence claims;

Road traffic accident claims;

Slips and trips;

Accidents at work;

Product liability claims.
It is not possible to produce an exhaustive list, a full list would be almost as endless as the types of injury a person can suffer.
How does a No Win No Fee claim work?
We will take the time to discuss carefully the type of claim and gather all the evidence we need to advise you on whether or not you have a case. This initial assessment is free.
When we have gathered details about you, your injury and personal circumstances, we will be able to advise you on the most appropriate way of funding your claim. We do this because a No Win No Fee agreement may not be the most appropriate way to fund your claim. There may be a better option and we will always discuss this with you and explain fully the reasons why.
What other ways are there to fund your claim?
Most claims will be funded by a No Win No Fee agreement. In some cases such as Mesothelioma (an Industrial Disease), special rules do apply, with no deductions at all from compensation. In other cases, different types of funding are appropriate, some examples:
After the event insurance (known as ATE). This is extra insurance which is sometimes necessary to pay expenses associated with a claim, such as, doctors reports and court fees;

Legal Expenses Insurance (known as LEI). This is similar to ATE above, but is something you may already have, but not be aware of. People often have legal expenses insurance with their car insurance, home insurance or even benefits bank account;

Trade Union Membership. Often legal expenses insurance is included with your membership fees and can be used to fund your claim.
All of these terms can be confusing, but don't worry, we will explain everything to you and work with you to find the best option based on your circumstances. Our job is to make your claim as easy and straight forward as possible whilst achieving the best outcome.
How much compensation will I get?
Each Personal Injury claim is different and there is no fixed sum that you will receive. In general all personal injury claims are made up of two parts. The first part is compensation for the injury itself which takes into account the severity and longevity of your pain and suffering. The second part is your associated expenses, such as medication, travel, loss of earnings and any other costs applicable to your personal circumstances.
Why Corries?
Corries have a proven track record in obtaining compensation. We are proud of our honest and successful relationship with our clients. Our dedicated legal experts will do all they can to achieve justice for every one of them. We have a high success rate, our clients recommend us to family and friends and are highly recommended by independent review sites.
Corries has been an established part of the legal community in York for over 25 years. We have been actively fighting for and obtaining compensation for our clients nationwide for over 25 years. Whilst we may not have offices in every corner of the country, we will wherever possible visit you at home to discuss matters with you. We find this is often more convenient for clients who may be in pain, or unable to travel easily.
Our advice and our time is free to you. We offer free appointments be this in person or via the telephone.
Talk to one of our No Win No Fee solicitors about your claim on 01904 527430 or fill in our online enquiry form on this page.
Home Visits | No Win - No Fee

"You Can Count On Corries"
Yorks Leading Personal Injury Lawyers
Helping the people of York and surrounding areas for over 25 years.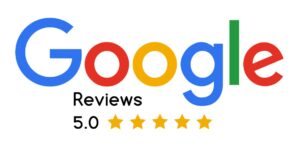 Over £300 Million Recovered In Compensation
£28,000 - Asbestos Claim
Gloria Langton, Thirsk.
"I don't think I could have coped without you and your professionalism especially on the day of the final inquest which was particularly harrowing for me. Your kindness and patience towards my father, whilst he was ill, was also very much appreciated. I have and will continue to recommend you to friends, colleagues and family for your services."
£11,240 - Road Accident Claim
Mr Cawthon, Copmanthorpe.
"I thank you most sincerely for all the effort you put in on my behalf. I hope your employers are proud of the fact you work so efficiently and to such high standards."
£19,000 - Pension Claim
Ms Meakin
"I am very happy that this claim is now finally settled and thank you so much for the service you provided. It was exemplary. And you have been most patient with my numerous phone calls."
£130,000 - Asbestos Claim
June Abbott, York.
"Thank you for handling Peters claim and getting settlement."
£19,000 - Work Accident Claim
Kevin Ashton, Huntington.
"Thank you for the cheque for £19,000 in settlement of my claim. Fingers crossed there will not be any further accidents; however I would like to thank you for the professional manner in which you dealt with my accident claim. The most important part of a solicitor's job is communication and I must thank you for the way you kept me updated on what was going on."
Industrial Disease Claim
Ian Lawson.
"Just to update you. The cheque has arrived. Many thanks for all the hard work you put in to bring things to a positive conclusion. It was refreshingly straight forward and easy to work with you during a challenging time for us all. Thanks for your empathy, help and support."
Asbestos Claim
Sue & Roy.
"I have to say the service provided by you was excellent, being able to keep in contact and have that professional support is not something we often see and from my experience not a service provided by all solicitors. The last 12 months have been difficult but having your support has made the journey easier. Please pass on our thanks to Howard."
Road Accident Claim
Lori & James.
"Thanks to you and your staff for all your work and time you have given our case. Thank you for your service and I would recommend your company to anyone who asked."
Pension Claim
Graeme.
"Thanks again for all your efforts and I am sure you will realise from my reaction how happy my family are with this fantastic outcome. Your service has been fantastic from start to finish"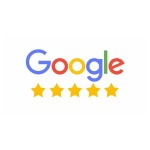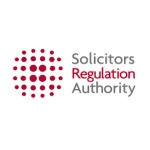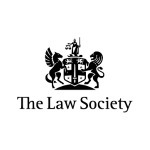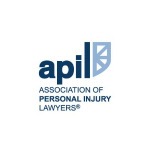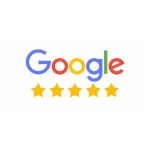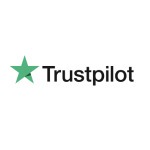 Stay up to date
Join Our Newsletter

Melroses Yard
Walmgate
York
North Yorkshire
YO1 9XF
Corries Solicitors Ltd, Melroses Yard, Walmgate, York, YO1 9XF. Registered number: 5517012. Corries Solicitors Ltd is authorised and regulated by the Solicitors Regulation Authority under number: 424101.