Yorks Leading Personal Injury Lawyers
Helping the people of York and surrounding areas for over 25 years.
Where do most workplace accidents happen?
Where do most workplace accidents happen?
The following industries carry a higher accident rate than others:
Manufacturing
This can involve the use of machinery, and operating vehicle systems. The most common manufacturing-related injuries include:
Injuries from machines: Mechanical faults and the improper handling of machinery can lead to accidents including fractures, burns, crushing and even death.
Harmful chemicals: Workers can be exposed to harmful chemicals which can lead to breathing issues and skin irritations such as industrial dermatitis.
Handling injuries: The movement of heavy objects is often involved in manufacturing. This can lead to manual handling injuries due to employees adopting awkward postures to lift, carry or drag, heavy or awkwardly shaped objects. Or through the repetitive movement of arms, legs and back, leading to an injury or making an existing injury worse.
Construction
Construction workers are more likely to experience a fall from a height or be struck by a moving/falling object than in other industries. Construction accident claims can arise from:
Work-related illness: It is not just physical injuries that construction workers are at risk of in the workplace but also work-related ill health such as industrial dermatitis, occupational asthma and HAVS.
Contact dermatitis: Carpenters, joiners, painters or decorators are more likely to suffer from contact dermatitis than in other industries.
Asbestos illness: Roofers are at a higher than average risk of developing works, due to their possible past exposure to asbestos.
Occupational Asthma: Metal workers, welders, and joiners are at risk of developing occupational asthma due to the airborne particles that they breathe in.
Kitchens
Working in kitchens can be a dangerous environment due to the intense heat, chance of spillages, and risk of being burnt or cutting yourself. Kitchen accidents can happen as a result of:
Cuts: Kitchens are full of hazardous sharp equipment such as knives, food processors and graters.
Burns: Working amongst ovens, boiling water and flames can pose a serious risk of burns.
Farming
The most common types of farming accidents  include:
Machinery accidents:  Mechanical faults and failure to operate the machinery safely can lead to serious accidents.
Vehicle accidents: Tractors and quad bikes are frequently used on farms to carry out tasks. Human error can lead to accidents.
Animal incidents: Animals are unpredictable, kicks and bites from livestock can lead to serious injury.
Falls from height: Falls from working at height in barn lofts or warehouses.
Nursing
Nurses are prone to accidents and handling substances that can irritate the skin. Nurses are commonly affected by the following injuries:
• Falls: Caused by slipping on wet surfaces and tripping over objects left lying around.
• Cuts: Through pricking skin on sharps or needle sticks.
• Assault: Nurses are at risk of being assaulted by patients or their family members.
• Lifting Injuries: Especially back injuries are common amongst nursing staff, due to having to lift and move heavy patients.
Delivery Drivers
Delivery drivers are particularly at risk of being involved in road traffic accidents due to the high mileage on unfamiliar roads.       
If any of the above injuries have affected you, please get in touch today.
Call us on 01904 527430
Home Visits | No Win - No Fee

"You Can Count On Corries"
Yorks Leading Personal Injury Lawyers
Helping the people of York and surrounding areas for over 25 years.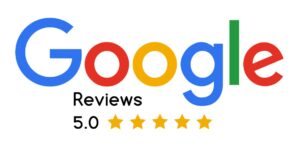 Over £300 Million Recovered In Compensation
£28,000 - Asbestos Claim
Gloria Langton, Thirsk.
"I don't think I could have coped without you and your professionalism especially on the day of the final inquest which was particularly harrowing for me. Your kindness and patience towards my father, whilst he was ill, was also very much appreciated. I have and will continue to recommend you to friends, colleagues and family for your services."
£11,240 - Road Accident Claim
Mr Cawthon, Copmanthorpe.
"I thank you most sincerely for all the effort you put in on my behalf. I hope your employers are proud of the fact you work so efficiently and to such high standards."
£19,000 - Pension Claim
Ms Meakin
"I am very happy that this claim is now finally settled and thank you so much for the service you provided. It was exemplary. And you have been most patient with my numerous phone calls."
£130,000 - Asbestos Claim
June Abbott, York.
"Thank you for handling Peters claim and getting settlement."
£19,000 - Work Accident Claim
Kevin Ashton, Huntington.
"Thank you for the cheque for £19,000 in settlement of my claim. Fingers crossed there will not be any further accidents; however I would like to thank you for the professional manner in which you dealt with my accident claim. The most important part of a solicitor's job is communication and I must thank you for the way you kept me updated on what was going on."
Industrial Disease Claim
Ian Lawson.
"Just to update you. The cheque has arrived. Many thanks for all the hard work you put in to bring things to a positive conclusion. It was refreshingly straight forward and easy to work with you during a challenging time for us all. Thanks for your empathy, help and support."
Asbestos Claim
Sue & Roy.
"I have to say the service provided by you was excellent, being able to keep in contact and have that professional support is not something we often see and from my experience not a service provided by all solicitors. The last 12 months have been difficult but having your support has made the journey easier. Please pass on our thanks to Howard."
Road Accident Claim
Lori & James.
"Thanks to you and your staff for all your work and time you have given our case. Thank you for your service and I would recommend your company to anyone who asked."
Pension Claim
Graeme.
"Thanks again for all your efforts and I am sure you will realise from my reaction how happy my family are with this fantastic outcome. Your service has been fantastic from start to finish"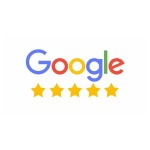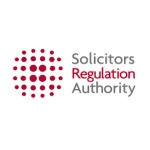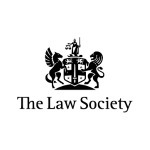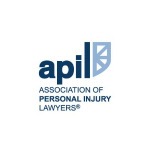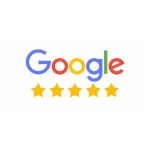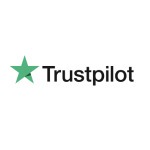 Stay up to date
Join Our Newsletter

Melroses Yard
Walmgate
York
North Yorkshire
YO1 9XF
Corries Solicitors Ltd, Melroses Yard, Walmgate, York, YO1 9XF. Registered number: 5517012. Corries Solicitors Ltd is authorised and regulated by the Solicitors Regulation Authority under number: 424101.