The UK's leading Pension Transfer Lawyers
Helping the people of the UK for over 25 years.
Request a FREE review of your pension here
Example 1 - £48,000
Mr F, a former miner from Doncaster, was made redundant in the 1980's.He was advised by an agent of Sun Life to transfer his Mineworkers Pension Scheme to them. He was promised he would get a much better return which wasn't the case. We submitted a formal complaint; Sun Life agreed to award Mr F a lump sum of £48,333.34
Example 2 - £110,000
Mr D, a former miner from Barnsley, was made redundant in the late 1980s. After the pits closed he was encouraged by an agent of the Prudential to transfer his Mineworkers Pension Scheme to them. We were able to show that this wasbad advice. The Prudential eventually accepted this and agreed settlement of £110,000.
Example 3 - £67,000
Mr A from SOUTH HIENDLEY was advised in 1990 to transfer £8000 from his mineworkers pension to Norwich Union. He was advised by an independent financial advisers Goodare Owen & Co who are no longer in business . We traced there insurer who took responsibility for the bad advice and paid compensation of £67,000.
Example 4 - £100,359
Mr P of BARNSLEY was advised in 1989 by an agent of Abbey life to transfer £9300 from his mineworkers pension. He was wrongly advised and Abbey Life paid compensation of £100,359.
Example 5 - £49,000
Mr H of HEMINGFIELD was advised in 1990 by an agent of the Prudential to transfer £1900 from the mineworkers pension scheme to them . The Prudential accepted this was poor advice and paid compensation of £49000.
Example 6 - £135,000
Mr J of GREAT HOUGHTON was advised in 1991 by an agent of Sun Life to transfer £25k from his mineworkers pension scheme to them . We were able to show this was bad advice and obtained compensation of £135,000.
Example 7 – £48,000
Mr S of ROYSTON transferred £8500 in 1990 to Scottish Equitable on the advice of an financial advisers , Wentworth Life & Pensions. Even though the IFA was no longer in business, we were able to put in a claim and won compensation of £48000.
Did You Transfer Out Of Work Pension ?
In the late 1980's and early 1990's many workers were wrongly advised to transfer from a guaranteed final salary work pension into a private personal pension with an insurance company. As a result of this people found that they have been much worse off compared to their former work mates who stayed with the company scheme. Their original pension was 'gold plated' and had a lot of benefits which the private pension could never hope to match.
Notably, a lot of mineworkers and steelworkers were advised to transfer from their respective work pension schemes in the late 1980s after being made redundant, however, this equally applies to a great many other occupations where there was a work-based pension scheme.
This has been blamed on a change in the law by the government in the 80′s which stopped employers from making their Occupational Pension plans compulsory for all employees. This opened the way for the newly introduced personal pensions.
Helped by carefully orchestrated sale drives, personal pensions sold well and the financial services industry enjoyed a huge boom. Some described this as a feeding frenzy. It gradually became clear that people who had changed from their occupational pensions into personal pensions were much worse off as they lost out on employers' contributions, paid higher charges and had a lack of flexibility.
The Pension Industry and its regulators carried out an industry-wide pension review in the late 1990s and many received compensation as a result, usually by either being reinstated into their original occupational scheme or receiving redress or compensation. If this applies to you then you will already have been compensated and we will be unable to assist you in recovering any further compensation.
However, for many workers, their pensions for one reason or another were not reviewed and they did not receive compensation. As a result, they have suffered average losses of £60,000.
Did you transfer your pension to any of the following pension providers?
● Pearl Insurance, Britannic, Phoenix Life
● Scottish Amicable, Prudential
● Sun Life Financial of Canada
● Royal London, Scottish Life, Co-Operative Insurance
● Lloyds, TSB, Scottish Widows
● Standard Life
● Friends Life, Norwich Union, Aviva
● ReAssure, Windsor Life
● Scottish Equitable , AEGON
● Abbey Life
● Wesleyan
● Allied Dunbar/Zurich
If you were advised by an agent of any of these companies or other companies, please call us.
Can I claim compensation if my Independent Financial Adviser is no longer in business?
In many cases, IFAs are no longer in business. Even if they are not in business we should still be able to claim if we can establish the relevant insurer at the time. Please call us if you were advised to transfer by an Independent financial advisor.
Were you advised by any of the following IFAs?
● Harry Hewitt
● Bradford & Bingley
● Northern Rock
● Independent Financial Advice (UK) Ltd
● Alliance Insurance Brokers
● South Riding Insurance Services
● Brian Wright & Associates
● Bain Hogg Financial Services
● Bain Clarkson Financial Services
● Woodwards IFA
● Sharman Associates
● Roy Pink & Co
● Berkeley Independent Advisers
● Individual Savings and Insurance Services (ISIS) Ltd
● Allied Anglo Financial Services
● Hadley Cannon Ltd
● Paul Childs (Worksop) Ltd
There are many hundreds of IFAs involved, these are just a few of them. Please call us if you were advised by an IFA to leave your final salary work pension.
I transferred out of my final salary pension, can I claim compensation?
Many public sector workers had great pensions and should never have been advised to transfer out:
● Mineworkers● Steelworkers
● Shipbuilding
● Dockers
● Teachers
● Railways
● Civil Service
● Armed Forces
● Electricity board or Gas Board
● Local Government
Many private sector employees also had good pensions and should never have been advised to transfer out:
● Engineering
● Petrochemicals
● Brewing
● Banking
● Manufacturing
● Printing
How can I find out if I could receive a pension payout?
At Corries our team of pension specialists are here to help you with your claim.
We offer :
- FREE INITIAL ASSESSMENT TO SEE IF YOU HAVE A CLAIM.
- NO?WIN NO FEE , IF WE ARE NOT SUCCESSFUL YOU WILL NOT HAVE TO PAY US A PENNY
- EXPERIENCED SPECIALIST TEAM
- FRIENDLY NO COMMITMENT ADVICE
Work Pension Compensation Team
Charlie Bradley – Mark B Dawson – Dave Lamb
For a free review of your pension to advise you if you are entitled to compensation please contact us on: 0800 988 7997 or use the Free Review form on the left.
Home Visits | No Win - No Fee

"You Can Count On Corries"
Yorks Leading Personal Injury Lawyers
Helping the people of York and surrounding areas for over 25 years.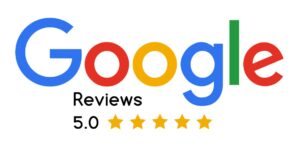 Over £300 Million Recovered In Compensation
£28,000 - Asbestos Claim
Gloria Langton, Thirsk.
"I don't think I could have coped without you and your professionalism especially on the day of the final inquest which was particularly harrowing for me. Your kindness and patience towards my father, whilst he was ill, was also very much appreciated. I have and will continue to recommend you to friends, colleagues and family for your services."
£11,240 - Road Accident Claim
Mr Cawthon, Copmanthorpe.
"I thank you most sincerely for all the effort you put in on my behalf. I hope your employers are proud of the fact you work so efficiently and to such high standards."
£19,000 - Pension Claim
Ms Meakin
"I am very happy that this claim is now finally settled and thank you so much for the service you provided. It was exemplary. And you have been most patient with my numerous phone calls."
£130,000 - Asbestos Claim
June Abbott, York.
"Thank you for handling Peters claim and getting settlement."
£19,000 - Work Accident Claim
Kevin Ashton, Huntington.
"Thank you for the cheque for £19,000 in settlement of my claim. Fingers crossed there will not be any further accidents; however I would like to thank you for the professional manner in which you dealt with my accident claim. The most important part of a solicitor's job is communication and I must thank you for the way you kept me updated on what was going on."
Industrial Disease Claim
Ian Lawson.
"Just to update you. The cheque has arrived. Many thanks for all the hard work you put in to bring things to a positive conclusion. It was refreshingly straight forward and easy to work with you during a challenging time for us all. Thanks for your empathy, help and support."
Asbestos Claim
Sue & Roy.
"I have to say the service provided by you was excellent, being able to keep in contact and have that professional support is not something we often see and from my experience not a service provided by all solicitors. The last 12 months have been difficult but having your support has made the journey easier. Please pass on our thanks to Howard."
Road Accident Claim
Lori & James.
"Thanks to you and your staff for all your work and time you have given our case. Thank you for your service and I would recommend your company to anyone who asked."
Pension Claim
Graeme.
"Thanks again for all your efforts and I am sure you will realise from my reaction how happy my family are with this fantastic outcome. Your service has been fantastic from start to finish"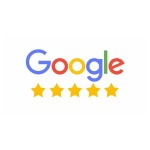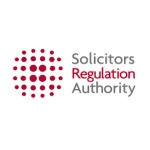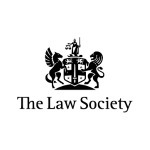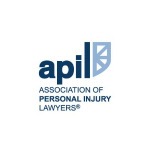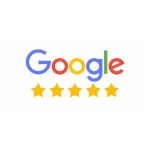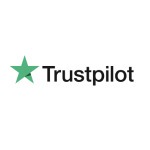 Stay up to date
Join Our Newsletter

Melroses Yard
Walmgate
York
North Yorkshire
YO1 9XF
Corries Solicitors Ltd, Melroses Yard, Walmgate, York, YO1 9XF. Registered number: 5517012. Corries Solicitors Ltd is authorised and regulated by the Solicitors Regulation Authority under number: 424101.