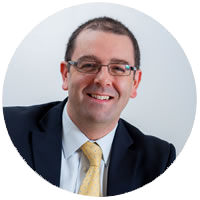 Serious Injuries Director
Mark is a solicitor with nearly 30 years practising in personal injury claims. He manages Corries Multi Track claims team.
Having spent many years working for trade union and Employment Federations Mark has vast experience in large scale litigation and cases which are complex and of high value. Mark deals with Employers and Public Liability and Road Traffic accident claims.
Mark has a forensic approach to cases and likes to leave no stone unturned.
Outside of work Mark lives near Wetherby and is married with three children. A keen cyclist he loves spending his free time riding in the beautiful Yorkshire countryside and abroad.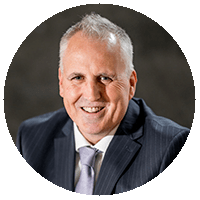 Asbestos Claims Director
Howard has worked in the law for over 32 years. He has been at Corries since 2003 and became a Director of the company in 2016.
Howard manages Corries nationally renowned asbestos claims team.
Howard had previously worked for 13 years defending asbestos and other claims. He is a robust fighter for compensation for those who suffer asbestos disease and often wins cases given up by other leading claims solicitors.
Howard loves a challenge and has a particular interest in lung cancer claims and for other work related disease such as silicosis.
Originally from Doncaster but now living in York Howard is a keen local sports fan and writer and of his hometown award winning fanzine.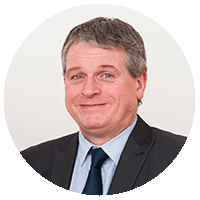 Pensions and Road Accidents
Dave is a member of the Work Pensions Claims team. He works on a broad range of mis selling and pension claims involving negligence issues.
Dave has worked in insurance connected industries for 31 years. For the last 23 years he worked in Road traffic claims. Dave joined us in 2015.
Dave loves the great outdoors and is keen hiker and gardener.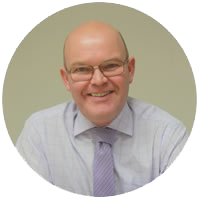 Pensions and Personal Injury
Mark has over 24 years' experience dealing with injury claims specialising in criminal injury and personal Injury. He has been in the Pensions team since early 2016 and works to achieve settlements for clients who have been wrongly advised about transferring their pensions. Mark is a diligent claims handler and likes to root out any potential claims.
Married with two sons, Mark lives in York and enjoys a passion for sport.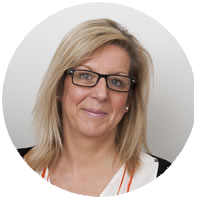 Legal Executive
Sarah joined Corries in 2005 and has over 35 years' experience in the legal profession. She has work in many areas of the law including wills and probate matters, conveyancing, family and personal injury.
Sarah is our File Manager and Legal Assistant for the Asbestos Team and makes sure we keep our clients up to date.
Sarah oversees and maintains Corries Asbestos Pleural Plaque register for over 5000 asbestos victims.
Sarah prides herself on being a very keen listener and is always there to help people with their claims. She if often the first contact for any of our clients and develops great relationships with them.
Living close by in Selby Sarah is passionate about supporting Leeds United, live music and scooter rallys.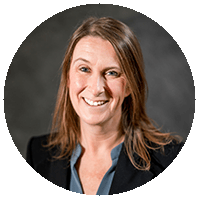 Personal Injury and Asbestos
Victoria is a Solicitor in Corries nationally renowned asbestos team. She has been a solicitor since 2000 and has a great deal of experience of dealing with large and complex claims.
Victoria works mostly in the asbestos disease claims team, but also works on higher value injury claims for victims of accidents. Her ethos is to always go the extra mile for her clients.
A local York resident Victoria is a busy mother to two children and enjoys Yoga when she finds the time.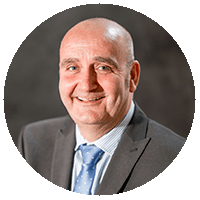 Pensions and Road Accidents
Dean is Corries Costs manager and a Work Pension Claim Technician. Dean deals with Corries client care issues and has been in legal practice for 25 years.
Dean has fought for compensation for clients for over 20 years and prides himself on standing up for victims of pension mis selling and has recovered large sums for many clients.
Originally from Swindon Dean lives in York and is a keen cyclist in all weathers. He has been a supporter of local sports teams with his children.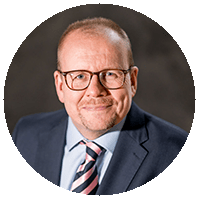 Personal Injury
Richard is our Road Traffic Claims team manager. He works on complex road traffic claims and has built a nationwide reputation in Credit Hire and Private Hire Claims.
Richard has spent over 20 years in the claims industry and campaigns for fair compensation for accident victims.
Out of the office York resident Richard enjoys spending time with his two daughters and supports local sport and Everton FC.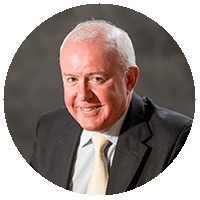 Personal Injury

Mike is a Litigation Executive in Corries Road Traffic Accident team. Mike has over 25 years' experience of handling road accident claims and an encyclopedic knowledge of Credit Hire and Private Hire car claims law and court procedures.
A resident of York, Mike has been a member at York racecourse for over 20 years and is a keen supporter of local charities.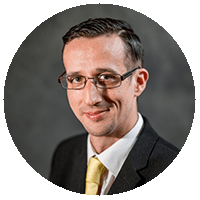 Asbestos Illness
Daniel is a paralegal in Corries' well renowned asbestos team.
Daniel helps with many aspects of the case and enjoys taking work histories from our clients. He has a particular interest in digging deep into cases and finding out about former employers and trying to get the best recovery we can.
Daniel travels to see clients and to help them with documents and evidence.
A local Selby resident and football fan, Daniel is also a breeder of various reptile species in his spare time.

£28,000 - Asbestos Claim
Gloria Langton, Thirsk.
"I don't think I could have coped without you and your professionalism especially on the day of the final inquest which was particularly harrowing for me. Your kindness and patience towards my father, whilst he was ill, was also very much appreciated. I have and will continue to recommend you to friends, colleagues and family for your services."
£11,240 - Road Accident Claim
Mr Cawthon, Copmanthorpe.
"I thank you most sincerely for all the effort you put in on my behalf. I hope your employers are proud of the fact you work so efficiently and to such high standards."
£19,000 - Pension Claim
Ms Meakin
"I am very happy that this claim is now finally settled and thank you so much for the service you provided. It was exemplary. And you have been most patient with my numerous phone calls."
£130,000 - Asbestos Claim
June Abbott, York.
"Thank you for handling Peters claim and getting settlement."
£19,000 - Work Accident Claim
Kevin Ashton, Huntington.
"Thank you for the cheque for £19,000 in settlement of my claim. Fingers crossed there will not be any further accidents; however I would like to thank you for the professional manner in which you dealt with my accident claim. The most important part of a solicitor's job is communication and I must thank you for the way you kept me updated on what was going on."
Industrial Disease Claim
Ian Lawson.
"Just to update you. The cheque has arrived. Many thanks for all the hard work you put in to bring things to a positive conclusion. It was refreshingly straight forward and easy to work with you during a challenging time for us all. Thanks for your empathy, help and support."
Asbestos Claim
Sue & Roy.
"I have to say the service provided by you was excellent, being able to keep in contact and have that professional support is not something we often see and from my experience not a service provided by all solicitors. The last 12 months have been difficult but having your support has made the journey easier. Please pass on our thanks to Howard."
Road Accident Claim
Lori & James.
"Thanks to you and your staff for all your work and time you have given our case. Thank you for your service and I would recommend your company to anyone who asked."
Pension Claim
Graeme.
"Thanks again for all your efforts and I am sure you will realise from my reaction how happy my family are with this fantastic outcome. Your service has been fantastic from start to finish"
Melroses Yard
Walmgate
York
North Yorkshire
YO1 9XF
Corries Solicitors Ltd, Melroses Yard, Walmgate, York, YO1 9XF. Registered number: 5517012. Corries Solicitors Ltd is authorised and regulated by the Solicitors Regulation Authority under number: 424101.