Yorks Leading Personal Injury Lawyers
Helping the people of York and surrounding areas for over 25 years.
They were like leeches on the backs of hard-working people
If you transferred OUT of a final salary pension scheme in the 1980's or 90's you may be eligible for pay-out. We offer a FREE review  of your pension to see if you are eligible. We have helped thousands of people claim compensation for miss-sold pensions.
November 4, 2019
Richard Ault; The Sentinal, Stoke-on-Trent; Monday November 4, 2019
Ex-miners 'duped' into pension transfers
Former miners could be in line for thousands of pounds in compensation after being exploited by 'leeches' who convinced them to transfer cash from their pensions into less valuable schemes.
Corries Solicitors says many North Staffordshire colliery workers were duped into leaving occupational pension schemes and transferring to private plans, which paid out far less.
Among the cases the firm has already dealt with are:
A former Wolstanton Colliery miner who has received more than £111,391 in compensation. He was convinced by an insurance company to transfer £11,542 from his miners' pension in 1990;
An ex-miner from Knutton, who worked at Silverdale Pit. He has received £43,921 compensation, even though the financial advisers who persuaded him to transfer his pension had worked for a company which has since gone out of business.
Dave Lamb, who manages the pensions team for Corries Solicitors, said: "If we look nationwide, we are talking about hundreds of thousands of people. I would say there were a couple of thousand at least in North Staffordshire.
"We have had a lot of calls already. We've had about 500 from North Staffordshire, but not all of those will lead to compensation.
"It goes back to the deregulation of the pension market in the 1980s, in particular from 1988 onwards, when many people were persuaded to transfer out of occupational pensions into private schemes. We have the background of the miners' strike and the pit closures, which meant there was a lot of distrust, so miners were easy prey for financial advisers and insurance company reps. They were persuaded to transfer funds out of miners' pensions into private ones.
"The sort of thing we find is that miners may have already had life insurance with a private company. A field rep would call round about that and then ask about pensions.
"There was a lot of cold-calling going on as well. Geographically, a lot of mines were created around colliery villages, so it was easy to find miners.
"We've also heard of sales reps getting into staff canteens and into meetings, sitting at tables talking about pensions.
"But the occupational pensions people were giving up had fantastic employer contributions, bonuses and benefits that were way above anything people could expect from a private pension.
"Over the years, people could have missed out on tens of thousands of pounds. In some instances, it is well over £100,000."
Mr Lamb said compensation is based on what a miners' pension scheme would be worth today, compared to the private scheme.
Mick Salih, who was a union representative for The National Association of Colliery Overmen, Deputies and Shotfirers (NACODS), believes many of his former colleagues could be entitled to compensation.
He worked as a deputy at Wolstanton Colliery until 1986, then at Florence until 1993.
Seventy-one-year-old Mick, from Norton, said: "I always advised our members not to transfer out of the company pension. It was the time of Thatcherism, grab every buck you can, and those people were like leeches on the backs of hard-working people. There were that many of them around in those days and it was unbelievable how people fell for it."
Any ex-miner or other workers who think they might be entitled to compensation, can call Corries Solicitors on 0800 988 7997.
Home Visits | No Win - No Fee

"You Can Count On Corries"
Yorks Leading Personal Injury Lawyers
Helping the people of York and surrounding areas for over 25 years.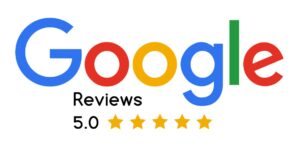 Over £300 Million Recovered In Compensation
£28,000 - Asbestos Claim
Gloria Langton, Thirsk.
"I don't think I could have coped without you and your professionalism especially on the day of the final inquest which was particularly harrowing for me. Your kindness and patience towards my father, whilst he was ill, was also very much appreciated. I have and will continue to recommend you to friends, colleagues and family for your services."
£11,240 - Road Accident Claim
Mr Cawthon, Copmanthorpe.
"I thank you most sincerely for all the effort you put in on my behalf. I hope your employers are proud of the fact you work so efficiently and to such high standards."
£19,000 - Pension Claim
Ms Meakin
"I am very happy that this claim is now finally settled and thank you so much for the service you provided. It was exemplary. And you have been most patient with my numerous phone calls."
£130,000 - Asbestos Claim
June Abbott, York.
"Thank you for handling Peters claim and getting settlement."
£19,000 - Work Accident Claim
Kevin Ashton, Huntington.
"Thank you for the cheque for £19,000 in settlement of my claim. Fingers crossed there will not be any further accidents; however I would like to thank you for the professional manner in which you dealt with my accident claim. The most important part of a solicitor's job is communication and I must thank you for the way you kept me updated on what was going on."
Industrial Disease Claim
Ian Lawson.
"Just to update you. The cheque has arrived. Many thanks for all the hard work you put in to bring things to a positive conclusion. It was refreshingly straight forward and easy to work with you during a challenging time for us all. Thanks for your empathy, help and support."
Asbestos Claim
Sue & Roy.
"I have to say the service provided by you was excellent, being able to keep in contact and have that professional support is not something we often see and from my experience not a service provided by all solicitors. The last 12 months have been difficult but having your support has made the journey easier. Please pass on our thanks to Howard."
Road Accident Claim
Lori & James.
"Thanks to you and your staff for all your work and time you have given our case. Thank you for your service and I would recommend your company to anyone who asked."
Pension Claim
Graeme.
"Thanks again for all your efforts and I am sure you will realise from my reaction how happy my family are with this fantastic outcome. Your service has been fantastic from start to finish"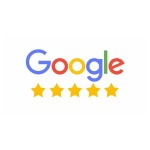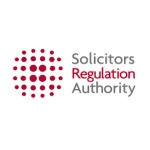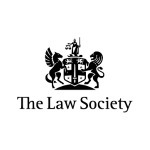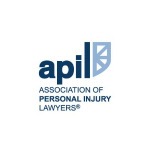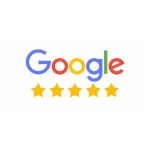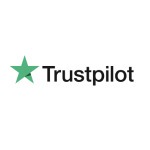 Stay up to date
Join Our Newsletter

Melroses Yard
Walmgate
York
North Yorkshire
YO1 9XF
Corries Solicitors Ltd, Melroses Yard, Walmgate, York, YO1 9XF. Registered number: 5517012. Corries Solicitors Ltd is authorised and regulated by the Solicitors Regulation Authority under number: 424101.