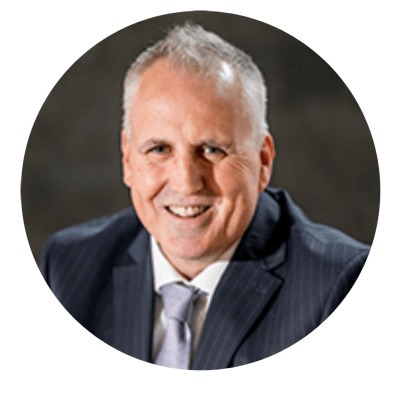 Corries asbestos claims team have won six figure compensation for a former ICI worker struck down with the asbestos cancer mesothelioma. Corries Solicitors asbestos team have a great reputation fighting for asbestos victims throughout the UK. Call our team for a FREE no obligation discussion on 0800 083 7839. ICI and Asbestos – the history…
Read More
Will My Injury Claim Go To Court?
Although the vast majority of personal injury claims are resolved outside of court, there are some situations where we must take your case to court in order to achieve the best possible result.
Why might an injury claim go to court?
Reasons  to take your claim to court include:
Difficult Cases
Cases which can prove to be difficult to settle outside of court include:
● Head and brain injuries
● Serious road traffic accidents and motorcycle injuries
● Serious work injury claims
● Serious industrial disease claims
● Claims involving injuries to children
● Fatal accident claims
Denial of liability
If the other party denies responsibility for causing your accident or injuries,  we will start court proceedings.
Immediate payment
If your injuries mean that you need to pay to have urgent treatment, or have been left unable to afford everyday living expenses, your solicitor can apply to the court for immediate payment.
Will I need to attend court?
In most instances you will not be required to attend court, however, if its a high-value case it or liability is disputed it is a possibility.
Fast Track Cases: If your claim is estimated to settle between £1000 – £25,000, this is known as a 'fast track case'.
Multitrack Cases: If the estimated value of your claim is over £25,000, this is known as a 'multitrack case'.
Is it possible to settle out of court after court proceedings have started?
There is a very good chance that your claim may settle out of court even after proceedings have commenced. Only a small number of cases that are started at court proceedings to a court hearing. Usually, neither party involved in the claims process wants to go to court, due to the increased legal fees, the time required and the risks of an adverse decision.
Why are compensation claims settled out of court?
Compensation claims are settled out of court as solicitors follow what is known as the 'Personal Injury Pre-Action Protocol' when handling claims. The pre-action protocol works by encouraging both parties to share information on the case at an early stage, This helps the parties settle out of court.
What is the personal injury pre-action protocol?
Step 1 – Early Notification of claim: The first step of the process requires the claimant's legal representative to notify the defendant as soon as the claim is made.
Step 2 – Sending a letter of claim: This is a letter which is sent to the defendant to outline the precise nature of the claim including details such as what injuries were sustained by the claimant and any financial losses incurred.
Step 3 – Preliminary response: After the letter of claim has been sent the defendant has up to 21 days to issue a response. This is the defendant's opportunity to include any information relating to the claim that they feel is missing and of importance to the outcome of the case.
If the defendant fails to respond then court proceedings can begin.
Step 4 – Investigation: The defendant now has up to three months to investigate the claim and to admit or deny liability.
Step 5 – Financial Damages: The claimant is required to send the defendant a Schedule of financial losses suffered, such as loss of earnings, with supporting documents related to the claim.
Step 6 – Experts Reports: External experts such as doctors are used to provide a full medical report and assessment of the claimant's illness or injury. The protocol encourages the claimant and the defendant's legal team to appoint a mutually agreed expert.
Step 7 Rehabilitation: The claimant might need to have rehabilitation treatment, to help them to recover from their injuries. Both parties are expected to follow the Rehabilitation Code.
Step 8 – Admission of Liability: If the defendant admits liability the claimant is required to delay any proceedings for 21 days, during this time period both parties must consider a settlement.
If you have suffered an injury or illness due to the negligent actions of someone else, contact us today for a free, no-obligation assessment of your case.
Call us on 01904 527430 or submit your details and we will call you back at a time that is suitable for you.
Personal Injury Cases We Handle
Why choose us?
We are one of the UK's leading claims solicitors with over 25 years' experience. We have helped thousands of people claim over £300 million compensation.
Call us today, we are open, straightforward and easy to talk to - CALL 01904 527430 - YOU CAN COUNT ON CORRIES!
Free review of your case
No Win No Fee guaranteed
You won't pay a penny out of your own pocket
No hidden costs
No financial risk if you are unsuccessful
We recover the maximum amount possible
Call us today, we are open, straightforward and easy to talk to - CALL 01904 527430

Home Visits | No Win - No Fee

"You Can Count On Corries"
Yorks Leading Personal Injury Lawyers
Helping the people of York and surrounding areas for over 25 years.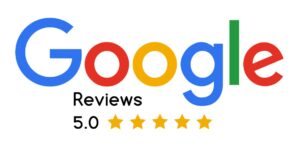 Over £300 Million Recovered In Compensation
£28,000 - Asbestos Claim
Gloria Langton, Thirsk.
"I don't think I could have coped without you and your professionalism especially on the day of the final inquest which was particularly harrowing for me. Your kindness and patience towards my father, whilst he was ill, was also very much appreciated. I have and will continue to recommend you to friends, colleagues and family for your services."
£11,240 - Road Accident Claim
Mr Cawthon, Copmanthorpe.
"I thank you most sincerely for all the effort you put in on my behalf. I hope your employers are proud of the fact you work so efficiently and to such high standards."
£19,000 - Pension Claim
Ms Meakin
"I am very happy that this claim is now finally settled and thank you so much for the service you provided. It was exemplary. And you have been most patient with my numerous phone calls."
£130,000 - Asbestos Claim
June Abbott, York.
"Thank you for handling Peters claim and getting settlement."
£19,000 - Work Accident Claim
Kevin Ashton, Huntington.
"Thank you for the cheque for £19,000 in settlement of my claim. Fingers crossed there will not be any further accidents; however I would like to thank you for the professional manner in which you dealt with my accident claim. The most important part of a solicitor's job is communication and I must thank you for the way you kept me updated on what was going on."
Industrial Disease Claim
Ian Lawson.
"Just to update you. The cheque has arrived. Many thanks for all the hard work you put in to bring things to a positive conclusion. It was refreshingly straight forward and easy to work with you during a challenging time for us all. Thanks for your empathy, help and support."
Asbestos Claim
Sue & Roy.
"I have to say the service provided by you was excellent, being able to keep in contact and have that professional support is not something we often see and from my experience not a service provided by all solicitors. The last 12 months have been difficult but having your support has made the journey easier. Please pass on our thanks to Howard."
Road Accident Claim
Lori & James.
"Thanks to you and your staff for all your work and time you have given our case. Thank you for your service and I would recommend your company to anyone who asked."
Pension Claim
Graeme.
"Thanks again for all your efforts and I am sure you will realise from my reaction how happy my family are with this fantastic outcome. Your service has been fantastic from start to finish"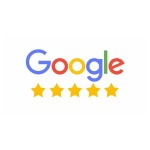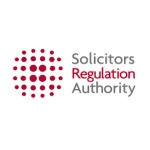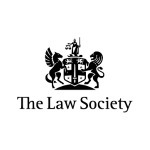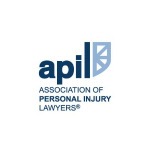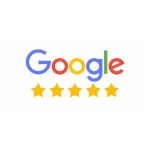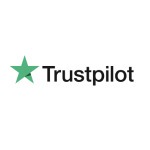 Frequently Asked Questions
Stay up to date
Join Our Newsletter

Melroses Yard
Walmgate
York
North Yorkshire
YO1 9XF
Corries Solicitors Ltd, Melroses Yard, Walmgate, York, YO1 9XF. Registered number: 5517012. Corries Solicitors Ltd is authorised and regulated by the Solicitors Regulation Authority under number: 424101.