Yorks Leading Personal Injury Lawyers
Helping the people of York and surrounding areas for over 25 years.
Personal Injury At Work Claims
An injury at work can turn your whole life upside down. Not only are you dealing with an injury, but you may be worrying about loss of earnings. .
Work accident solicitors York
Corries Solicitors have over 25 years of experience obtaining work injury compensation for clients locally and throughout the UK.
We will fight to recover compensation for your injuries, loss of earnings and any medical expenses or other losses.
Contact Corries Solicitors today for a free consultation about your work accident claim. Call us on 01904 527430 or contact us online.
Can I claim for an accident at work?
If you have been injured at work you could be entitled to make a claim.  If you are injured due to your employer failing to protect you, you can claim compensation.
What are examples of injuries at work claims?
We deal with an accident at-work claims arising from:
Slips or falls caused by wet or uneven floors, or loose cables.
Injuries caused by lifting heavy items without lifting aids or training.
Burns, scars and lacerations.
Scaffolding accidents.
Forklift truck accidents.
Electric shocks
Kitchen accidents
Farm accidents
What should I do if I have an accident at work?
If you've been injured in an accident in the workplace you should follow the below steps to maintain your safety and to provide evidence for any future work accident claim:
Make sure you see your doctor as soon as you can. The priority here is your recovery but also importantly the accident will be recorded in your medical records.
Report the accident to your employer. Make sure that the details of your accident are accurately recorded in the accident book.
Get the details of any witnesses.
Take photos of the scene of the accident. This can be very helpful.
Keep a record of your expenses and losses.
Speak to Corries Solicitors about making a claim.
What responsibilities does my employer have if I am injured at work?
Your employer has a legal duty to:
Provide you with a safe workplace
Provide you with adequate training
Provide you with safe ways of working
Provide you with safe equipment
Provide you with proper safety clothing
If your employer does not meet these responsibilities and that causes an accident at work you may be entitled to compensation for injuries and any lost earnings.
Any claim would be dealt with by your employer's insurers. Insurance for accidents suffered by their staff is compulsory for your employer. It is the insurance company that will deal with the claim, not your employer.
Your employer cannot treat you any differently, nor can they dismiss you, as a result of making a claim.
Can I make a claim if someone else at work caused my injuries?
Even if your injuries are caused by a colleague at work, you can still claim against your employer. Your employer is responsible for their behaviour.
Who is eligible to make a claim?
It doesn't matter which type of employment contract you are on, you can make a claim whether you are a full-time, part-time, temporary, fixed-term, agency worker, contractor or sub-contractor.
Which jobs are most at risk of work accidents?
Accidents are  more commonly found in the following industries:
Construction
Manufacturing
Driving
Dockworkers
Nursing
Electricians, Plumbers
Corries Solicitors are experienced in handling all types of work accidents.
How much compensation will I receive if I am injured?
Those injured can typically claim for:
Loss of earnings.
Injury compensation.
Medical expenses such as prescription charges, painkillers etc.
Compensation amounts vary depending on your individual circumstances.
The amount will depend on factors such as:
The severity of your injury
How your life has been affected by the injury or illness
Financial losses, including. loss of earnings, travel expenses
Can I lose my job if I make an injury claim against my employer?
It is illegal for your employer to dismiss you on the basis of you making a claim for injuries. It is important to know that your claim will be against your employer's insurance company and not directly handled by your employer.
Can I make a  'no win, no fee' claim for a workplace accident?
If you have had an accident that wasn't your fault, you will be able to make a claim through Corries Solicitors on a No Win  -  No Fee basis. This means that should we not win your case, you will not need to pay us a penny. .
We will discuss the details of this with you in full and answer any questions.
Is there a time limit for making an accident at work claim?
You have up to 3 years from the date of the accident to make a claim. The sooner the claim is made the better. The evidence and the memories of you and your witnesses are fresh.
What happens after a workplace accident?
If you have been injured in an accident at work there are a number of steps that you should take. This includes seeking medical attention as your number one priority, followed by reporting the accident in the accident report book and getting the names and contact details of any witnesses.
What do I need to prove an injury at work claim?
In order for your claim to be successful it helps to have evidence to support your claim, this can include:
Photos of faulty or dangerous equipment.
Photos from the scene of the accident.
Names of any witnesses.
Photos of your injuries.
Who pays compensation for a work accident?
All employers are required to have insurance to cover them if their employees are injured at work. The insurance company will pay the compensation, not the employer themselves.
Can I claim if my employer has closed down?
You can still make a claim even if your employer has closed down. It is the insurance company that insured company that will pay out. At Corries Solicitors we keep many records of the insurers of closed companies. This has proven invaluable help in making claims.
Accident at work solicitors York 
We are local experts in work accident cases, call Corries Solicitors on 01904 527430 or contact us online
Home Visits | No Win - No Fee

"You Can Count On Corries"
Yorks Leading Personal Injury Lawyers
Helping the people of York and surrounding areas for over 25 years.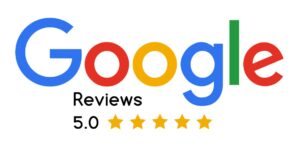 Over £300 Million Recovered In Compensation
£28,000 - Asbestos Claim
Gloria Langton, Thirsk.
"I don't think I could have coped without you and your professionalism especially on the day of the final inquest which was particularly harrowing for me. Your kindness and patience towards my father, whilst he was ill, was also very much appreciated. I have and will continue to recommend you to friends, colleagues and family for your services."
£11,240 - Road Accident Claim
Mr Cawthon, Copmanthorpe.
"I thank you most sincerely for all the effort you put in on my behalf. I hope your employers are proud of the fact you work so efficiently and to such high standards."
£19,000 - Pension Claim
Ms Meakin
"I am very happy that this claim is now finally settled and thank you so much for the service you provided. It was exemplary. And you have been most patient with my numerous phone calls."
£130,000 - Asbestos Claim
June Abbott, York.
"Thank you for handling Peters claim and getting settlement."
£19,000 - Work Accident Claim
Kevin Ashton, Huntington.
"Thank you for the cheque for £19,000 in settlement of my claim. Fingers crossed there will not be any further accidents; however I would like to thank you for the professional manner in which you dealt with my accident claim. The most important part of a solicitor's job is communication and I must thank you for the way you kept me updated on what was going on."
Industrial Disease Claim
Ian Lawson.
"Just to update you. The cheque has arrived. Many thanks for all the hard work you put in to bring things to a positive conclusion. It was refreshingly straight forward and easy to work with you during a challenging time for us all. Thanks for your empathy, help and support."
Asbestos Claim
Sue & Roy.
"I have to say the service provided by you was excellent, being able to keep in contact and have that professional support is not something we often see and from my experience not a service provided by all solicitors. The last 12 months have been difficult but having your support has made the journey easier. Please pass on our thanks to Howard."
Road Accident Claim
Lori & James.
"Thanks to you and your staff for all your work and time you have given our case. Thank you for your service and I would recommend your company to anyone who asked."
Pension Claim
Graeme.
"Thanks again for all your efforts and I am sure you will realise from my reaction how happy my family are with this fantastic outcome. Your service has been fantastic from start to finish"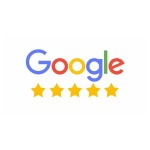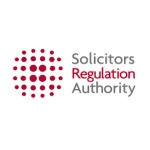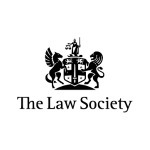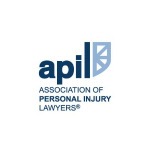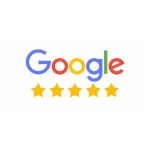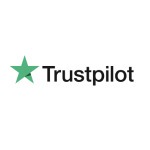 Stay up to date
Join Our Newsletter

Melroses Yard
Walmgate
York
North Yorkshire
YO1 9XF
Corries Solicitors Ltd, Melroses Yard, Walmgate, York, YO1 9XF. Registered number: 5517012. Corries Solicitors Ltd is authorised and regulated by the Solicitors Regulation Authority under number: 424101.