Female mesothelioma electrical shop worker wins six figure asbestos cancer settlement
The family of a female mesothelioma (asbestos cancer) victim have secured a six figure settlement in a case which will help other women affected by asbestos exposure.
Corries Solicitors are a nationally respected asbestos team. No one tries harder than us to get you the asbestos compensation you deserve.
Read here about how our determined approach won the day. Call us FREE on 0800 083 7839.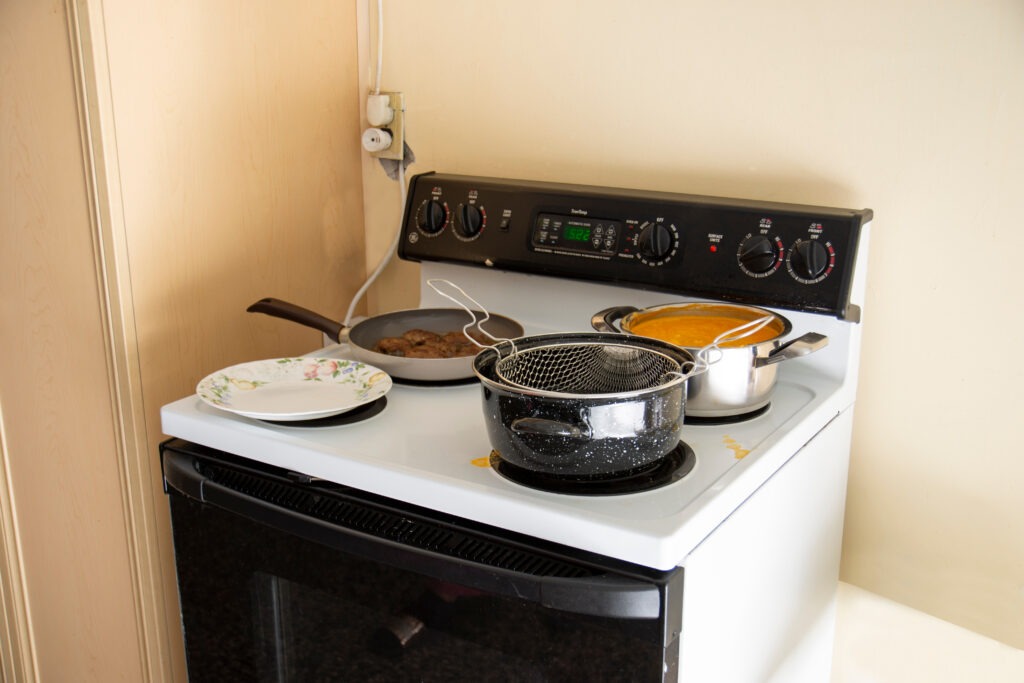 Female Mesothelioma Claim – the facts
We were approached by the niece of Mrs W who lived in County Durham. Her auntie had worked as a shop assistant and worked her up up to store manager over 25 years from the 1950's to 1977.
During those years customers bought and had repaired a number of electrical goods such as ovens. These goods had asbestos linings.
Repairs were done in a small workshop in the same premises. Mrs W would talk to the workmen and would see the asbestos being disturbed. She would sweep up and tidy the workshop.
Sadly Mrs W was diagnosed with the asbestos cancer mesothelioma and died in 2020 at the age of 86.
Female Mesothelioma Cases – the problems
Mesothelioma is a cancer of the lining of the lung due to asbestos. In the past most victims were men who worked with asbestos. Sadly, an increasing number – as many as 1 in 6 – victims are now female.
This shows no signs of reducing and more females will be blighted by asbestos in the future.
Whilst male cases of mesothelioma can be argued as foreseeable many defendants fight female cases harder as proving asbestos exposure – and the guilt of that exposure – is hard.
Corries have great experience of winning tough case as can be seen here:- https://www.corries.co.uk/corries-female-mesothelioma-claim-victory/https://www.corries.co.uk/oncetwice-and-three-times-for-a-lady-asbestos-cancer-victim/
Our firm never turn a case down if we can avoid it.
In this case we had limited information and a statement was taken from Mrs W in her care home. Despite her advanced illness she was able to tell us about her work over 25 years in the shop. Whilst she did not have heavy exposure to asbestos she had enough to cause the cancer that would end her life.
The long fight
The case was put to the North East Electrical Board team and was denied. Information was exchanged. We had limited documents and sent a member of our team to the town and local libraries and sources. Sadly we could find little which would help the case.
We got a leading barrister well versed in difficult cases to help us. We persuaded them that the case was worth fighting and worth going to court for.
The court process
We issued and served proceedings using a special asbestos court system at the Royal Court's of Justice.
The case was still denied and refuted by the electrical board lawyers. They has a Kings Counsel to defend the claim.
We fought on and persuaded a leading Kings Counsel (KC) with whom we had worked before to get involved. He advised us and agreed to come on board and fight the case to trial if needed.
We told the Defendants about this and encouraged them to consider an offer. This could have been a long and expensive trial. Negotiations were started with the case settling with benefits to the government included at £140,000.
Female Mesothelioma Case – commentary
Corries Director Howard Bonnett who won the case made this comment
"This was an important case and one we had to win. With an increasing number of female asbestos victim cases we need to be strong and resolute and argue for the same right to compensation that male victims get.
Whilst I understand the legal arguments raised by the defendants the time has come for a huge think about how fair our legal system is to female asbestos victims. With an ever increasing number of victims in jobs where asbestos may not have been thought about the future has to offer more certainty for those who are to follow.
The defendants had a silk ready to fight the case for them so we had to get our own and for which I am grateful. Thankfully no trial was ever needed and a fair settlement was achieved.
The family of Mrs W and I are delighted with the outcome of this claim. My team and I are determined to fight every case for asbestos victims like her and to give them the proper legacy and justice for this terrible asbestos scourge."
If you know someone with diagnosed asbestos disease who has not got compensation then give them our number. It is FREE and our team offer a no obligation chat service to see if we can help.
Call us today on 0800 083 7839.